Niches are not magical, newly discovered entities. They are simply markets within markets. Hungry and eager to buy.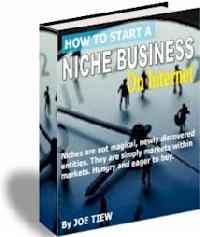 This is step-by-step guide to show you the entire process of starting and profiting from an internet based niche-targeted business. This eBook covers everything from researching and surveying your target market, to creating and selling your final product.
This product has been added with special permission from Joe Tiew. You may sell this eBook but not give it away.
---