So you're looking for the big T of Internet marketing… Traffic!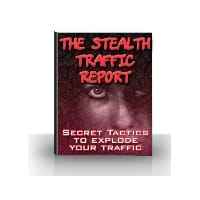 You've been trying the "normal" ways to get traffic to your sites and pages for a while now, but maybe it's time to ramp things up a bit?
This report is going to explain some little-known traffic generation tactics that are going to seem so obvious and so powerful that you are going to kick yourself for not thinking of them on your own first!
There are essentially 3 elements that you need to pay attention to in your marketing strategy. Get these 3 things set up properly, and you'll be on your way to making money, plain and simple!
---