Instantly Download Your Very Own Automated eBook Store Script And Start A Profitable Online Business Today That Runs Completely On Autopilot!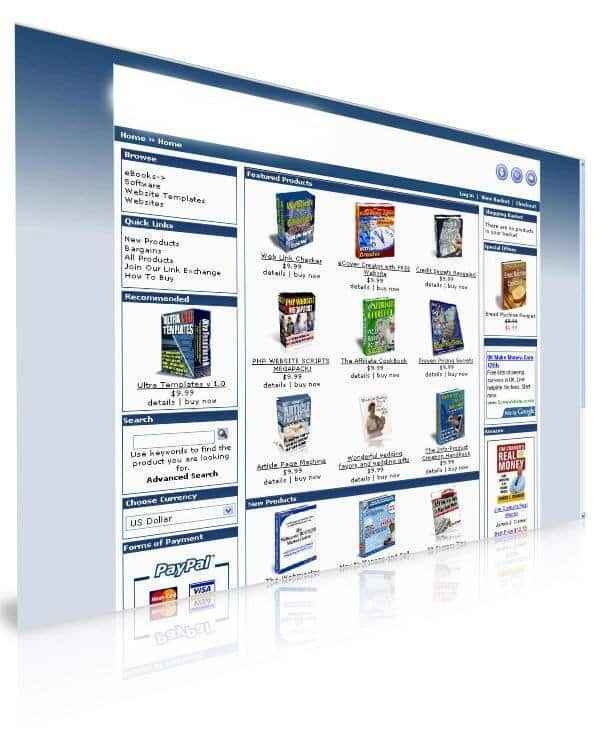 This Instant Product Download eCommerce Store is a complete PHP/MySQL shopping cart system and a profitable internet business, that requires no previous web experience.
The site is integrated with PayPal IPN (Instant Payment Notification).
Manage your Download Store online without knowing any html or php or any web designing language.
From the admin area you can add or edit unlimited products, complete with pictures, descriptions and prices.
Create unlimited categories, check your customer's orders, upload your own banners for your affiliate programs and other websites, send email newsletters to your customers, add your own keywords and meta tags through your Admin area to help search engine ranking…
---