Affiliate marketing is a great way to generate a reliable source of revenue! Being in the affiliate marketing business is not that hard now with the Internet at your disposable.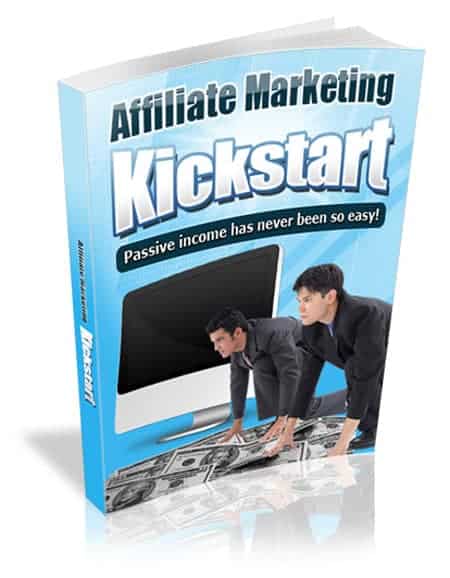 It is much easier now compared to the days when people have to make use of the telephones and other mediums of information just to get the latest updates on the way their program is coming along.
So with technology at hand, and assuming that the affiliate is working from home, a day in his or her life would sound something like this…
Upon waking up and after having breakfast, the computer is turned on to check out new developments in the network. As far as the marketer is concerned there might be new things to update and statistics to keep track on.
It is important to understand that Affiliate Marketing Kickstart is much more than just a book of basics.  It also focuses on specific tried and proven methods from professional affiliate marketers, who have been there, done that, and are now reaping in their own cash from affiliate marketing.
This book will walk you through all the crucial steps and cover all that you need to grasp for success. Begin treading the road to your own affiliate marketing empire today and start generating that income you need for a secure future!
Affiliate Marketing Kickstart will provide you with the following information to help you successfully launch your own affiliate marketing business:
The basics of affiliate marketing
Three crucial things all online affiliate marketers need to survive
How to become a super affiliate in niche markets
Selecting the best affiliate programs and avoiding the bad ones
Pay per click (PPC) in affiliate marketing and its advantages
Using product reviews to increase your sales
The top three tips on how to boost your affiliate revenue overnight
Avoiding critical affiliate marketing mistakes
Recommended resources and bonuses
And much, much more …
---