Attention aspiring affiliate marketers! Say goodbye to the overwhelm and confusion of starting your online business. Introducing Affiliate Startup Mechanic PLR Video – your ultimate guide to launching a profitable affiliate business in just 30 minutes!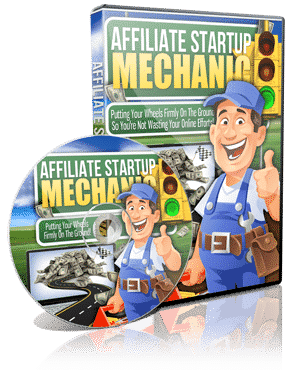 No more struggling alone in the vast sea of information. With our step-by-step guidance, you'll have your first website up and running in no time, ready to cash in on the lucrative world of affiliate marketing.
In this comprehensive course, you'll learn the essential fundamentals that can skyrocket your affiliate success. Discover how to research high-converting keywords that will attract eager buyers to your web pages. Learn the secrets of choosing attention-grabbing domain names that captivate your audience. And don't worry about technical knowledge – we'll show you how to effortlessly upload and FTP your website, even if you're a complete beginner.
Become one of the Internet's most successful affiliate marketers by laying a strong foundation with our proven strategies. Don't miss out on this opportunity to grab the attention of prospects and drive waves of cash-in-hand buyers to your site.
Stop dreaming and start taking action towards financial freedom today! Get Affiliate Startup Mechanic PLR Video and embark on your journey towards becoming a thriving affiliate marketer.
---