Are you ready to take your affiliate commissions to the next level? Introducing the Affincome Training Kit PLR Video, your ticket to skyrocketing your earnings in no time! Whether you're a seasoned pro or a complete beginner, this HD video training course upgrade package is your secret weapon to generating life-changing affiliate commissions on ANY promotion.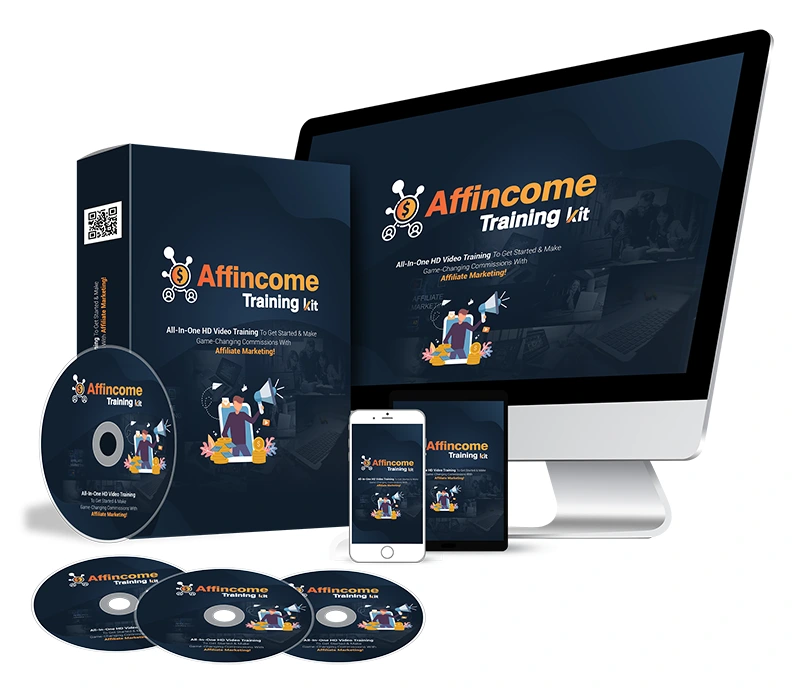 When it comes to making money online, there are two routes you can take – creating your own products or selling other people's products as an affiliate. While both have their merits, affiliate marketing offers a faster setup time and a shorter learning curve. In fact, with our training kit, you can get up and running in no time and start seeing results sooner than you ever imagined.
Why waste precious time and effort creating your own products when you can tap into the power of affiliate marketing? This training kit equips you with the knowledge and strategies needed to become a successful affiliate marketer. With our step-by-step videos, you'll learn how to choose the right products, create compelling promotions, and drive massive amounts of traffic to your offers.
Don't miss out on the opportunity to join the ranks of businesses that have made millions and ordinary people who have become millionaires through affiliate marketing. Download our HD video course upgrade package today and unlock the secrets to incredible affiliate success. Get ready to transform your financial future with Affincome Training Kit PLR Video!
Within this package you will find the following modules:
Module 1 – Videos Training
Module 2 – Audio Training
Module 3 – Presentation Slides
Module 4 – Upsell Minisite
Module 5 – Upsell Sales Copy
Module 6 – Upsell Graphics
Module 7 – Upsell Sales Video
Module 8 – Squeeze Page Index File
Module 9 – Squeeze Page Copy
Module 10 – Squeeze Page Graphics
Module 11 – Squeeze Page Swipes
Module 12 – Special Free Report
Module 13 – Email Swipes
Module 14 – Voice-Over Script
---