Anger Management 101 – Your Key to a Happier and More Successful Life!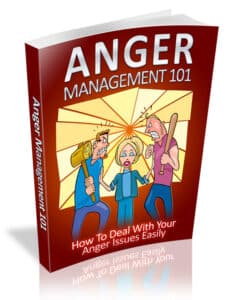 Are you tired of letting anger control your life? Do you wish to regain control and find inner peace? Look no further! Introducing Anger Management 101, your ultimate guide to managing anger and transforming your life.
Uncontrolled anger can have detrimental effects on your relationships, career, and overall well-being. But fear not, because with Anger Management 101, you'll learn effective strategies to deal with your anger issues easily.
Discover the hidden triggers behind your anger and gain valuable insights into its root causes. This comprehensive guide will empower you to identify the warning signs of anger and equip you with practical techniques to defuse tense situations before they escalate.
But that's not all! Our expertly crafted eBook offers a step-by-step roadmap for mastering self-control, communication skills, and stress management. You'll explore proven methods to channel your anger into constructive actions, fostering healthier relationships and enhancing personal growth.
With Anger Management 101, you'll unlock the secrets to:
– Understanding the origins of your anger
– Managing stress effectively
– Developing healthy coping mechanisms
– Improving communication in conflict situations
– Cultivating emotional intelligence
– Creating a peaceful and harmonious life
What sets us apart is our unique approach – providing you with easy-to-implement techniques that actually work! Whether it's at home or in the workplace, our strategies are designed to help you regain control of your emotions so that anger no longer holds power over you.
Don't let anger ruin another moment of your life. Take charge today by investing in Anger Management 101. Your journey towards a happier, more fulfilling life begins now!
---
Product Price: $4.95
Product Type: eBooksLicense: Master Resale Rights

Category: Self Help PLRFile Size:  0.91 MB