Introducing the "Beginners Guide To Graphics Design PLR EBook" – your ultimate secret weapon to skyrocket your graphic design career!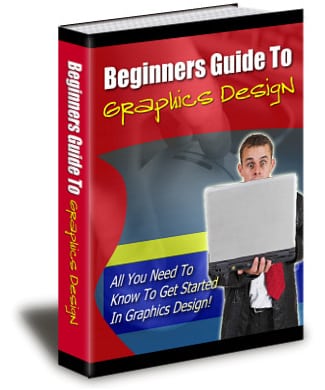 Are you tired of struggling to find clients and missing out on major opportunities? Look no further, as this comprehensive guide spills all the secrets of becoming a top-rate graphics designer and winning work from major companies.
In this power-packed ebook, you'll discover the exact strategies and techniques that successful freelance graphic designers are using to make a fortune. You'll learn how to sell yourself effectively, showcase your skills, and attract clients who are eager to work with you.
What sets this guide apart is its deep understanding of what prospective clients truly want in a graphic designer. They are looking for designs that stand out, captivate their audience, and bring in customers. With our expert insights, you'll be equipped with the knowledge to deliver exactly what they're seeking.
No more wasting time on ineffective sample work! This ebook will teach you how to create designs that grab attention, leave a lasting impression, and ultimately drive business results. With our proven strategies at your disposal, you'll become the go-to graphic designer in no time.
Don't let your skills go unnoticed any longer. Get your hands on the "Beginners Guide To Graphics Design PLR EBook" today and unlock the door to endless opportunities in the world of graphic design. It's time to showcase your talent and thrive in this competitive industry.
---