Unlock the secrets to personal, emotional, and financial freedom with our groundbreaking system: "Channeling Your Energy Positively PLR video."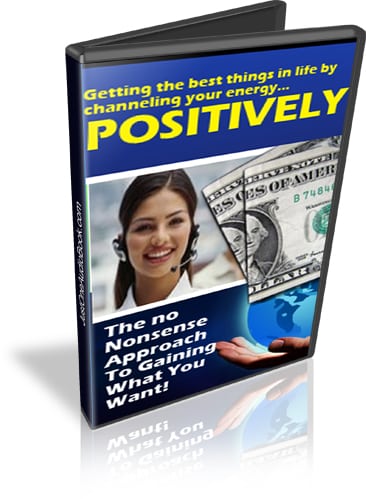 This comprehensive program leaves no stone unturned, guiding you from day one to unparalleled success. Brace yourself for an incredible journey filled with invaluable tactics that will transform your life.
Forget everything you thought you knew about positive thinking. We'll show you why conventional methods fall short and how to revolutionize your approach. Prepare to witness the power of planting seeds that blossom into incredible achievements each and every time.
But that's just the beginning! Our program unveils the art of predicting success before even embarking on a project. Imagine having the ability to foresee triumphs and take calculated steps towards your goals.
Boost your motivation and confidence in a flash with secret techniques that generate immediate results! Within 3 seconds or less, you'll experience an incredible surge of energy propelling you towards greatness.
Unlike other self-improvement courses that disappoint, we guarantee exceptional performance. Discover the pitfalls of conventional programs and equip yourself with the knowledge to avoid failure forever.
And if that's not enough, we'll teach you insider action techniques to fast-track projects like never before. Say goodbye to lengthy timelines as we share strategies for completing a two-month project in just a week or two!
Don't miss out on this life-changing opportunity. Dive into "Channeling Your Energy Positively PLR video" today and unleash your full potential like never before!
---
License: Personal Use Rights

Category: Self Help PLRFile Size:  97.2 MB