Unlock the secrets to skyrocketing your business with our Clickbank and Social Media PLR eBook. This comprehensive guide is your ticket to launching your business with a bang and harnessing the viral power of social media.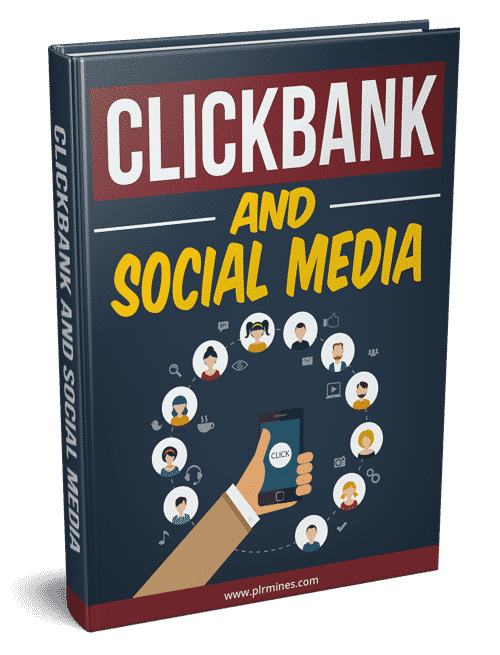 Packed with insider tips, proven strategies, and actionable steps, this eBook is a game-changer for anyone looking to capitalize on Clickbank and dominate the social media landscape. Don't miss out on this opportunity to take your business to new heights. Grab your copy now and start making waves in the online marketplace!
Would you also like to leverage the power of social media so that you can make your business go viral?
Clickbank And Social Media will show you how to combine these two tools for maximum results.
You can use the power of Clickbanks affiliate base so that you have a built in marketing force.
Social media will help you get your business launch and sales message out to the masses quickly.
This book shows you how to leverage the power of hybrid marketing to generate massive exposure.
Best of all, this is the lowest cost marketing method you will find anywhere on the Internet.
Social media is free and we show you how to use it for big time traffic.
There is a ton of competition out there when it comes to starting an online business or website.
The fact remains, a successful business real comes down to one thing – effective marketing.
If your marketing isn't done properly, your business is going to struggle to just survive.
That's why we show you how to use the power of no-cost social media to launch your dream business!
We combine that knowledge with the huge size of the Clickbank marketplace so you can get up and running fast.
If you've been wondering how you're going to start, re-launch, or promote your current business, this will help you.
The Clickbank And Social Media book guides you step by step through the process of making money online.
Read the book, follow the steps – it really is that easy!
---