Unlock the secret to building a highly visited website that search engines love with our "Create an Authority Site with Articles" PLR eBook. Forget wasting your hard-earned money on pay per click advertising that only drains your wallet.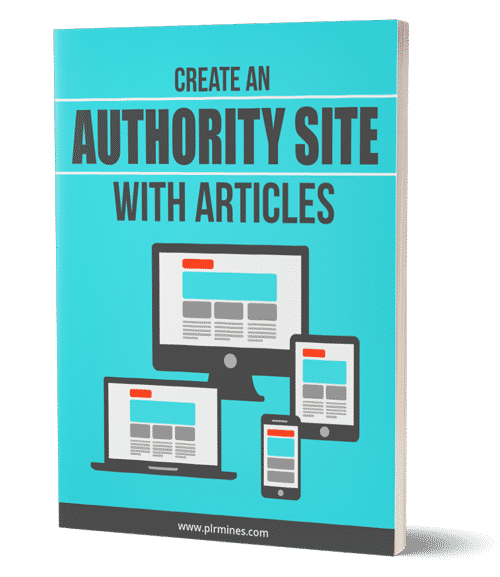 Our comprehensive guide reveals the power of content and how it can catapult your website to the top of search engine rankings. Discover proven strategies to create captivating articles that not only attract visitors but also establish you as an authority in your niche. Stop losing your precious resources and start investing in content that truly reigns supreme.
The best way to create income online is to create an authority site in the market you want to target.
An authority site allows you to legitimately pull in thousands, even tens of thousands of visitors each month using content.
In Create An Authority Site With Articles, you'll learn how to create a highly trafficked authority site.
You'll learn how to pull in tons of free traffic that you can then make offers and income off of.
Are you tired of paying a fortune for advertising via pay per click ads or other costly marketing methods?
You're not alone. Advertising is getting expensive and it's time that you did something about it!
Create An Authority Site With Articles shows you how to build a traffic generating machine!
You'll learn how to create an authority site one small piece of content at a time – this is easy!
Just follow the steps we outline and you'll be on your way to creating a successful authority site.
You'll truly enjoy watching tons of free traffic come into your website as your site continues to grow.
Best of all, we show you the entire system from step one right on through to getting tons of visitors.
---
License: Private Label Rights

Category: Education PLRFile Size:  2.70 MB