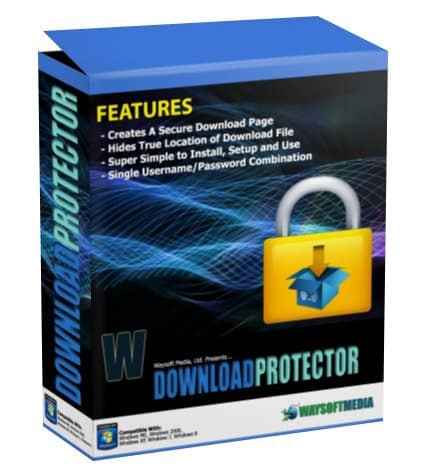 What this amazing "Download Protector" software does:
This software will walk you through the process of creating a secure download page – step by step. Simply fill in a few blanks (4 to be exact) and let the Download Protector software do the rest for you.
Repeat this simple process for as many secure download pages as you need. This software will not limit you to the number of pages you create, so have a ball creating as many pages as you need. Hell, why not create a secure page for every one of your downloadable files, making sure your profits remain in your pocket and not that of digital thieves!
Download Protector even hides the true location of your download file too. This is a great feature when you don't want anyone sharing the actual location of the download file – making this a truly secure download page.
---