Unlock the secret to captivating your audience with Facebook Live Mastery! Don't let your competitors leave you in the dust.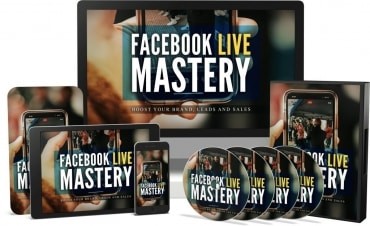 This comprehensive PLR video guide will equip you with the knowledge and techniques you need to harness the power of Facebook Live and skyrocket your business growth.
Say goodbye to underestimating the benefits of Facebook Live or being intimidated by its perceived complexity. With this step-by-step guide, you'll gain a deep understanding of how to effectively connect with your audience, stand out from the crowd, and leave a lasting impression.
Don't just read – implement! Inside these valuable lessons lies a treasure trove of actionable strategies that will set you apart from your competition. So, get ready to elevate your online presence, boost engagement, and reap the rewards of mastering Facebook Live. The time is now – seize this opportunity and watch your business thrive!
Topics covered:
Facebook Live 101
The Benefits Of Using Facebook Live For Your Business
Getting Started With Facebook Live
Tips For A Great Facebook Live Event
Facebook Live New Features For 2020
Great Content Ideas For Your Facebook Live Events
Creating The Most Engaging Facebook Live Events
How To Use Facebook Live To Drive Leads And Sales
Facebook Live Best Practices
---
License: Master Resale Rights

Category: E-Business PLRFile Size:  295.0 MB