Unlock the secret to a better you with the Fountain of Youth PLR eBook. If you've ever considered undergoing a procedure to enhance your appearance, this comprehensive guide is your ultimate companion. By diving into the world of cosmetic surgery, you'll gain invaluable insights on how to analyze your body and determine which procedures are right for you.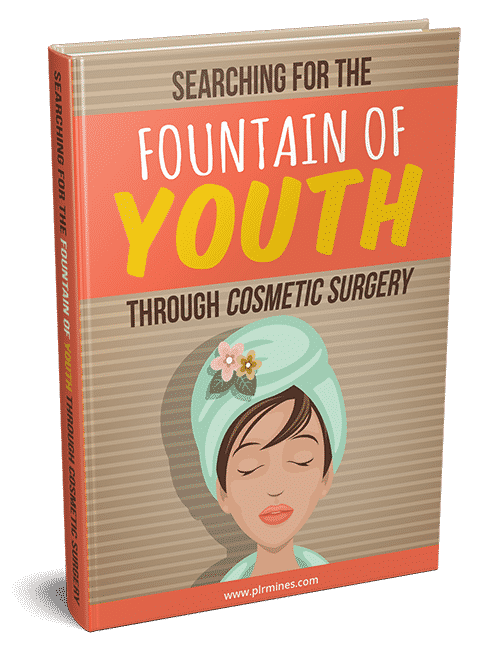 Say goodbye to guesswork and uncertainty. This eBook will empower you with the knowledge needed to make informed decisions about your transformation journey. From understanding the ins and outs of different procedures like liposuction, tummy tucks, and high profile facial treatments, to finding a trustworthy plastic surgeon who aligns with your vision – we've got you covered.
Experience the confidence that comes with reinventing yourself. With cosmetic surgery soaring in popularity, now is the perfect time to embark on this fulfilling adventure. Rest assured that safety, affordability, and satisfaction are at the forefront of our mission.
Don't settle for anything less than extraordinary. Get your hands on the Fountain of Youth PLR eBook today and embrace a future filled with endless possibilities for self-improvement.
---
Product Price: $4.95
Product Type: eBooksLicense: Private Label Rights

Category: Beauty PLRFile Size:  6.40 MB