The Greeter Band is a highly customizable, easy-to-configure plug-in that allows you to add a colorful banner at the top of your website to draw your readers' attention.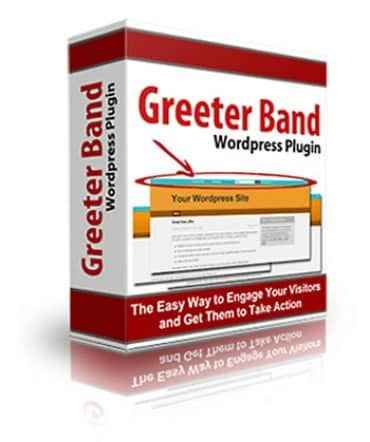 With it, you can…
Add links you want your readers to click on
Style the text for greater impact
Change the color and border style to match your website
Add small images to draw the eye
Show or hide the bar by default
Remember your readers' preferences with an expiring cookie
Build an easy-to-use opt-in form to capture names and emails
In just a few minutes, you can have your opt-in form added to the top of every page on your site, for maximum exposure and effectiveness. You simply can't do that with those high-priced third-party plug-ins.
The Greeter Band plug-in ensures your site's visitors immediately see what is most important for you and your business. Whether that's an opt-in form, a link to your FAQ page, or a special offer just for them, it's easy to include on every page of your site.
---
License: Personal Use Rights

Category: WP Plugins PLRFile Size:  0.5 MB