Are you overwhelmed with tasks and need extra help to keep up with your business's growing demands? Hiring Virtual Workers is the ultimate solution you've been searching for!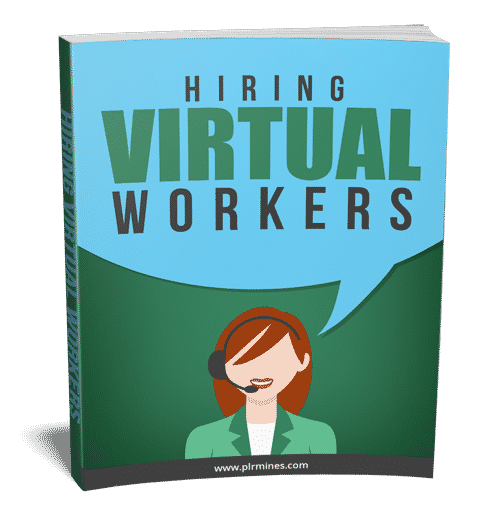 Forget about the sky-high costs of hiring a local employee – now you can tap into a global talent pool and get top-notch work at a fraction of the price. Our comprehensive PLR eBook, "Hiring Virtual Workers Successfully," will guide you through the process of finding and hiring skilled remote workers who will seamlessly handle all your assigned tasks. With no need for benefits or insurance, you'll save even more. Don't miss out on this opportunity to skyrocket productivity while keeping costs low. Get your hands on our invaluable resource today!
Can your business wait?
Let's face it, working in your business can be both a time consuming and extremely stressful activity.
This compounded when you are doing the same tasks over and over each day which make them repetitive.
The solution?
Hire a remote worker to do all of the work that you don't want to do so you can do more important tasks.
Virtual workers in other countries work for much less than their US counterparts and produce just as good of quality work.
You're going to discover how I've outsourced every activity you can think of when it comes to a business.
You'll also learn how I find quality workers without having to scour the entire internet for weeks or months.
This is everything I know about finding, hiring, and working with quality outsourcers all over the world.
Follow the steps, hire a worker, and start saving a ton of your time while making more money!
---
License: Private Label Rights

Category: Business PLRFile Size:  2.80 MB