Unlock the secrets to Instagram success with our comprehensive video course, "Instagram Guides For Beginners." Whether you're a business owner, influencer, or simply looking to up your Instagram game, this course will give you all the tools you need to thrive in the digital world.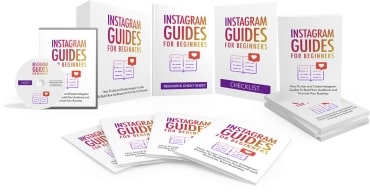 Our expertly crafted videos will not only equip you with the theoretical knowledge behind Instagram's success but also provide practical and actionable tips to make the most out of its powerful features. From understanding algorithmic changes to leveraging Instagram Guides, we leave no stone unturned.
But what sets us apart is our recognition of where you spend most of your time – your social media feed. By integrating information seamlessly into your feed, we revolutionize the learning experience. No more wasting precious hours scrolling mindlessly; now you can learn and teach right within the platform you love.
Don't miss out on this opportunity to become an Instagram pro. Get our "Instagram Guides For Beginners" video course today and start making waves on one of the world's most influential platforms. Elevate your online presence and let Instagram be your ultimate catalyst for success!
Topics covered:
Top 7 Ways to Use Instagram Guides
5 Reasons Why You Should Use Instagram Guides
Nine Quick Tips to Creating Successful Instagram Guides
How To Use Instagram Guides To Create A Brand
Best 5 Ways to Promote Your Instagram Guides
The Most Effective Types Of Instagram Guides
How To Promote Your Content Through Instagram Guides
How To Increase Engagement On Your Instagram Guides
6 Quick Reasons To Use Instagram Guides To Grow Your Business
10 How To Use Instagram Guides To Supplement Your Posts
Includes ready sales materials!
---