Discover The Secret Law That Is Used By Some Of The Most Powerful Figures On The Planet And How You Can Use It In Your Own Life To Achieve Your True Calling And Life Purpose!
Imagine if you were able to achieve what you've always wanted in life, all your dreams and aspirations.
What would it mean to you? Think about it, what do you want to do in your life and what's your purpose here on Earth?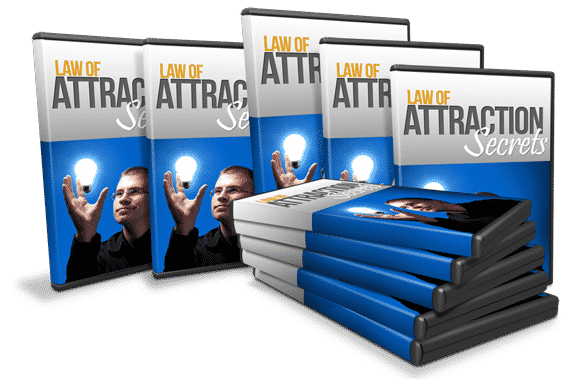 You pay your dues on a regular basis to make good living, support your family, pay your bills on time and save whatever that's left at the end of the month. Hoping that you will be looking towards a bright future, right?
In everything you do, whether it's a small or big thing, you have a purpose and you want to achieve something that's why you work hard to get the best things in life.
You dream of achieving big things in life that defines you for who you are. When you were still a kid, you had big ambitions. To become an astronaut or an actor or even a rock star.
What happened to those dreams now that you've grown up? And how come at the end of the day you feel lost?
Do you notice sometimes, when you buy a new car and suddenly you end up noticing the car everywhere. On the road, in the mall, around your neighborhood, or as far as your eyes can see.
What happened? Why did suddenly everyone decided to get the same car as you? Don't they have any other choice or is it something else?
The moment you choose to focus on an object, it triggers something in your brain and you start to notice it everywhere you go. What is this phenomenon?
Have you noticed how some of the most successful people on the planet like Oprah, Steve Jobs or Steven Spielberg. They started out from humble beginnings, classic rags to riches story and now they are highly successful in what they do while amassing huge wealth doing what they love.
Do they have some kind of secret that the rest of us are not aware off? Have you heard that, when you want something, the whole universe conspires to help you achieve what you want?
What if it's true and you found a way to learn the universal secret that all these successful people have been using in their life?
What Is Law Of Attraction? Below are some of the information that you will immediately learn:
Common misconceptions about the law of attraction
What you focus on expands
Focus on what you want instead of what you don't want
How to find what you want as a result of what you don't want
Living on purpose versus living by default
How to become a creator in everything
Learning to be responsible versus being a victim
How to let the universe take the wheel
Visualizing your ultimate dream
---