Unlock the gateway to wealth with our revolutionary Link Exchange PLR eBook!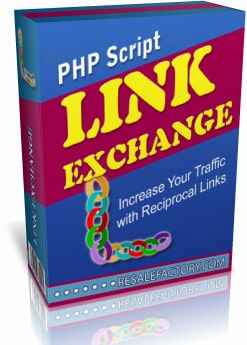 If you're looking to increase targeted traffic to your website and boost your online presence, this is the ultimate solution. Our easy-to-install reciprocal link exchange website, powered by PHP and MySQL, comes with an excellent admin control panel that puts you in full control.
With features like link verification, automated cron jobs, and customizable templates, managing your link exchange has never been easier. Plus, we provide you with the full open-source code, allowing you to make any necessary changes to tailor it to your specific needs.
But that's not all – our Link Exchange software also seamlessly integrates with popular advertising platforms like Google AdSense. Monetize your website effortlessly by adding your own banner codes or leveraging ad revenue.
Don't waste another minute struggling with low traffic and poor visibility. Get our Link Exchange PLR eBook today and watch as your website climbs the ranks of success! Installation is a breeze and even works while you sleep. Start maximizing your online potential now!
---