Introducing the Living Life PLR eBook – Your Ultimate Guide to cultivating a positive outlook even in the toughest of times. Discover 50 powerful tips that will transform your mindset and help you navigate life's challenges with grace and resilience.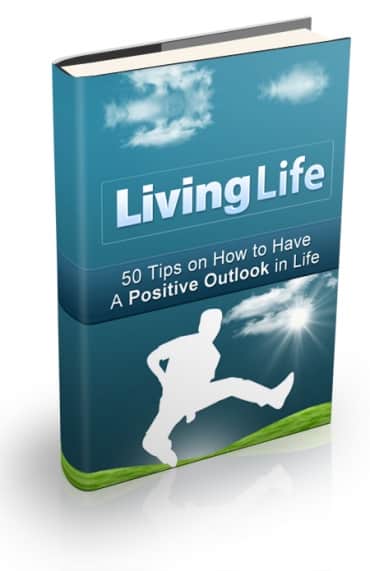 We all know that staying positive is easier said than done, especially when faced with adversity. But this eBook is here to change that! It delves deep into the psychology of positivity and equips you with practical strategies to maintain an optimistic mindset.
No matter if you've been through difficult times or if you envy those who seem to have it all, this eBook will empower you to take charge of your thoughts and emotions. With each page, you'll gain invaluable insights on how to overcome negativity and embrace a brighter, more fulfilling life.
Remember, everyone faces obstacles in life. The key is how we choose to respond. By implementing the 50 proven tips shared in this eBook, you'll be equipped with the tools needed to cultivate positivity and create a lasting impact on your well-being.
Don't let life's challenges define your outlook – take control today with the Living Life PLR eBook. Embrace positivity, unlock your true potential, and live a life filled with joy and happiness. Get your hands on this transformative resource now!
Inside are some of the information that you are about learn:
50 tips on how to have a positive outlook in life.
How to stop making excuses so you can start doing.
Visualization as a way to reach your goals faster.
The law of being proactive instead of reactive.
much, much more!
---
Product Price: $4.95
Product Type: eBooksLicense: Master Resale Rights

Category: Self Help PLRFile Size:  1.90 MB