Are you spending too much time on the Internet looking for your favorite MP3 files to download?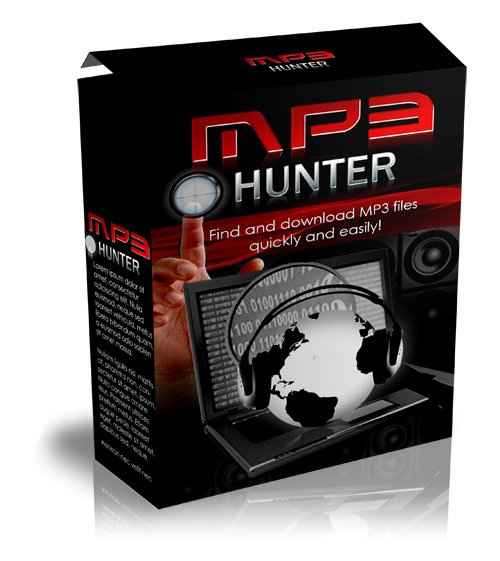 What if you had a tool that you could install with one simple click so that you would never waste time again searching different websites for the MP3 file that you're looking for? Can you imagine how much time it would save you?
Well, Ihave just the tool for you. This handy "MP3 Hunter" will be such a huge timesaver that you will be amazed! You'll wonder how you went so long without it. In just seconds after downloading the software, you'll be able to use this clever piece of software to search the Internet for your favorite MP3 files.
It couldn't be easier!
The "MP3 Hunter" will make your life simple, so that you can enjoy listening to your favorite music and not spending your time searching through countless websites trying to find what you're looking for. Your time is valuable, so why not get the tools you need to maximize your efficiency online?
Let other spend their valuable time scouring through website after website, unable to find what they're looking for. When you download the "MP3 Hunter," you'll finally start spending time online doing what you want: listening rather than searching. Isn't that what the Internet is all about?
---