Are you tired of trying to find a way to generate income that does not take up all of your free time? Would you like to stop spending a fortune on ideas to get your music heard that just do not work?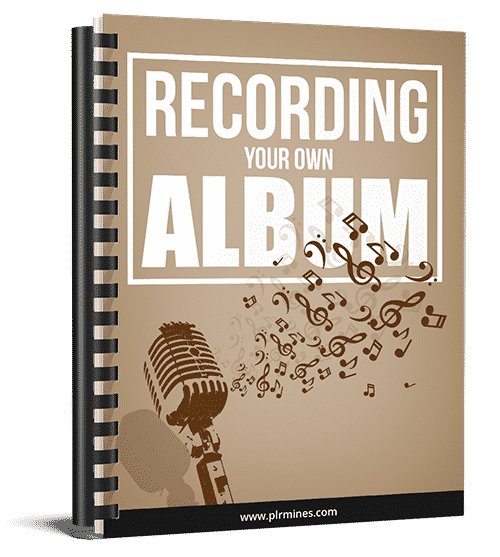 If so, the solution you have been looking for is recording your own music album!
Of course, most people do not know how to record their own music CD, let alone how to create a successful one but that is all about to change…
Through the release of the How to Record Your Own Music Album/CD eBook, you are going to learn how you can create a massive storm of listeners to your music.
You will learn to get up and running fast, and music producers and radio listeners want to hear.
You will discover where to find DJs that are eager to promote your music and make you sales.
Also covered are subjects such as finding band mates, producers and more as well as how to get them ready to make music!
It is all covered in this comprehensive manual on recording your own music CD.
---
License: Private Label Rights

Category: Music PLRFile Size:  3.60 MB