Discover the ultimate shortcut to online success with our Resale Rights Strategies PLR eBook. Are you tired of struggling to create your own products from scratch? Look no further! With our meticulously crafted eBook, you can kickstart your online business instantly by selling resell rights.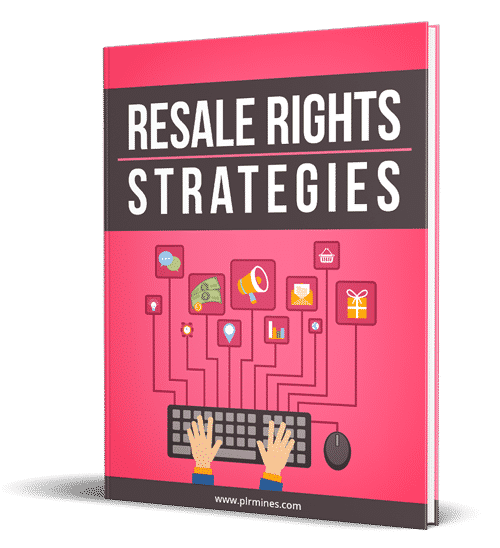 Why waste time, money, and effort trying to develop your own products when you can leverage the power of resell rights? Our eBook will guide you through the process, showing you how to find high-quality resell rights products that you can sell as your own.
Imagine having a profitable online business without the hassle of product creation. With our Resale Rights Strategies PLR eBook, it's possible! You'll learn how to get started with a minimal investment and start making money in no time.
Resell rights are currently the most popular way to launch an online business and achieve profitability quickly. Don't miss out on this opportunity that countless successful entrepreneurs have already discovered.
Selling products created by others is incredibly easy and one of the fastest ways to profit online. Our eBook will reveal all the secrets and strategies you need to know to make this process smooth and effortless.
Why wait? Take advantage of this incredible opportunity today and pave your way to online success with our Resale Rights Strategies PLR eBook. It's time to turn your dreams into reality!
---
License: Private Label Rights

Category: E-Business PLRFile Size:  2.80 MB