Discover the secret to retiring in style with our exclusive PLR eBook, "Planning Your Retirement." Don't let someone else manage your hard-earned money and siphon off a significant portion in fees. Imagine the possibilities of having those extra funds in YOUR retirement account, accumulating compound interest over the years.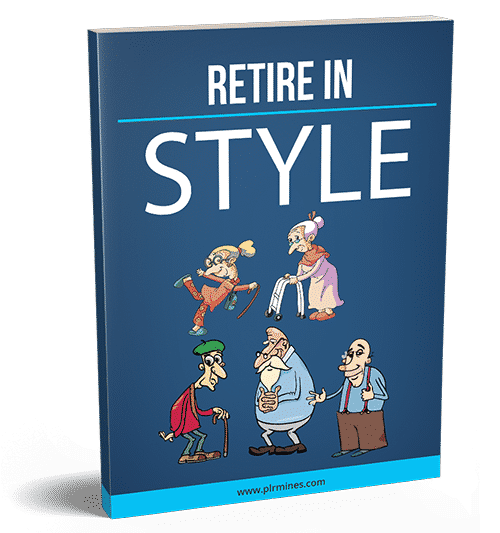 This comprehensive guide will empower you to take control of your financial future. Learn how to self-manage your retirement plan quickly and effortlessly. We understand that the thought of planning your own retirement can be daunting, but fear not! Our eBook breaks down the process into digestible, easy-to-understand concepts.
But wait, we also recognize that some may prefer to let a big investment house handle their retirement portfolio. Not a problem! We've got you covered with insider tips on how to choose the most effective and cost-efficient option available.
Why settle for a mediocre retirement when you can retire in style? Start taking charge of your financial destiny today by grabbing our "Planning Your Retirement" eBook. It's time to secure a brighter future for yourself and your loved ones. Act now and unlock the key to a worry-free retirement!
---
Product Price: $4.95
Product Type: eBooksLicense: Private Label Rights

Category: Jobs PLRFile Size:  4.40 MB