Attention! Are you ready to take control of your career and unlock the secrets to success? Introducing the "Secrets to Successful Career" PLR eBook, your ultimate guide to transforming your professional life.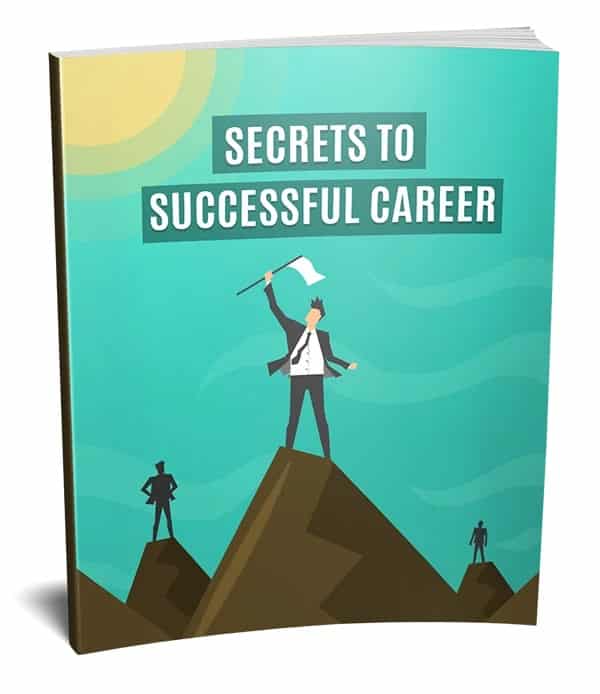 In today's fast-paced world, staying stagnant is not an option. It's time to embrace change and equip yourself with the necessary skills to thrive in any industry. This eBook is packed with insider tips and strategies that will propel you towards a fulfilling and prosperous career.
Discover the power of acquiring new career skills and how it can open doors to endless opportunities. Unveil the secrets that top professionals use to stand out from the crowd and secure their dream jobs. From mastering effective communication to developing leadership qualities, this eBook covers it all.
Investing in your career is investing in your future. By implementing these proven techniques, you'll not only enjoy a sense of stability but also witness a significant increase in income. Imagine being the candidate employers are actively seeking out!
Don't waste another moment contemplating your decision. Take charge of your professional journey today and unlock a world of possibilities with the "Secrets to Successful Career" PLR eBook. Your investment in strengthening your career skills will pay off beyond measure.
Act now and pave the way for a brighter tomorrow!
---
License: Private Label Rights

Category: Self Help PLRFile Size:  16.4 MB