Ready to turbocharge your email marketing game? Introducing the Super Fast List Building PLR Video course – your ultimate guide to building a profitable opt-in list in record time!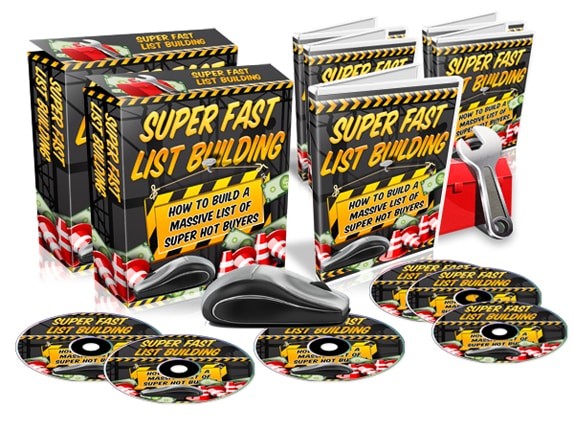 Whether you have had any experience or not building your own list before — this course reveals exactly what you need to know to begin creating subscriber sucking opt-in lists today.
Here's just a small sample of what you're about to discover:
Video 1 – So What On Earth Is A List?
Video 2 – Is A Mailing List Really Profitable?
Video 3 – Being Sensible About Choosing An Autoresponder!
Video 4 – A Look At Aweber's And GetResponse's Autoresponder Service
Video 5 – Where To Start Once You've Got Your Autoresponder Service
Video 6 – List Building With Co-Registration
Video 7 – Using Giveaway Events To Boost Subscriber Rates
Video 8 – Using Pay Per Lead To Boost Your Subscriber Rates
Video 9 – "I've Got A List… Now What?"
Video 10 – "Will They Like Me Emailing Them?"
Video 11 – "I Need Stuff To Send Them… What Do I send?"
Video 12 – A Recap On Everything You've Just Learned And Getting To Work!
With nearly 2 hours worth of A-Z, step by step video tutorials, and accompanying transcripts, List Building Fast is engineered to help you get the lifestyle you desire and deserve…
This multimedia training program is the real deal — once you've seen the information contained in this program you'll find yourself building your new lists at lightning fast speed.
---