Transform Your Sick, Tired and Injured Body – Experience Freedom From Stress, Anxiety and Pain And Find the Power to Overcome Destructive Bad Habits! Everything You Need To Know About The Life-Giving Benefits of Hypnosis!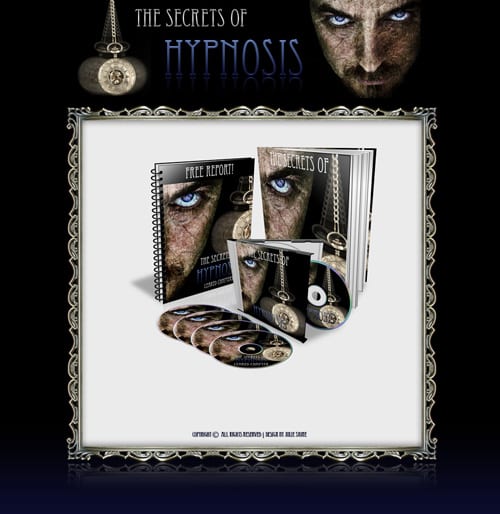 Professional hypnotherapists know that all too often, proper execution of the technique makes all the difference. It's no wonder that the best therapists guard their hypnosis secrets jealously.
Hypnosis holds the key to overcoming your personal obstacles, even if you have tried other remedies that didn't work. By skillfully applying a few simple hypnosis principles, you can find the power to create exactly the life you've always dreamed of and avoid failing like so many times before.
This is the complete guide – It's called The Secrets Of Hypnosis and here's just some of what's inside:
Hypnosis 101: The most common questions about hypnosis, such as "Am I surrendering my free will if I get hypnotized" and "Can I be hypnotized without my consent?" (pages 14-17)
The three most common types of hypnosis and how to decide which is best for you (pages 17-19)
How hypnosis is the key for pain relief even for chronic conditions like Fibromyalgia and Arthritis, without the side-effects of drugs! (pages 20-21)
14 psychological conditions that are commonly treated with hypnosis including addictions, OCD, and eating disorders (page 25)
How hypnosis can help cure common problems such as stopping smoking, weight loss, eating disorders, migrane headaches, anxiety, stress, and depression (pages 26-33)
The ten questions you should always ask a hypnotherapist before becoming their client (pages 33-40)
6 secrets to finding a great hypnotherapist including one source you would never guess on your own! (pages 40-41)
5 mistakes most beginners make with self-hypnosis so you can get up to speed quickly (pages 43-44)
The two basic self-hypnosis techniques that you'll want to try out first. Read pages 45-47 to find out what they are!
4 vital self-hypnosis tips you must follow if you're interested in helping yourself with your newly-gained hypnosis skills (pages 47-48)
Plus much, MUCH MORE!
---