WP Plugin Quickly And Easily Inject Scarcity Into Your WP Blog! If You Are Fed Up And Frustrated Because Of The Poor Sales You're Making With Your Blog, Then It's Time To Take The Bull By The Horns And DRAMATICALLY Increase Your Sale!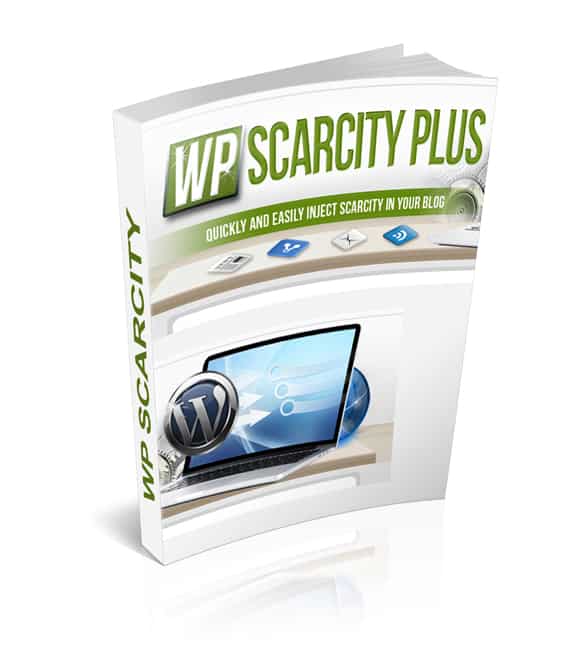 A Brand New, Powerful WP Plug-in Will allow You To Quick And Easily Inject Scarcity In Your Blog…This Way You Can Double, Triple Or Even Quadruple Your Sales!
"WP Scarcity Plus" is the definitive WP plug-in that will allow you to grow and expand your business, while helping you sell more. It doesn't matter what you're selling (e-books, courses, services…etc), with "WP Scarcity Plus" you can create smart countdown timers that create urgency. This urgency will boost your sales through the stratosphere!
With just a few clicks of your mouse you can automate "evergreen" special offers and one-time offers!
You can overlay eye-catching and impressive header and footer banners over your content while you scroll the page, anchoring your deadline right in front of your customer's eyes – this will literally "force" them to buy your products or services.
You can easily add the countdown timers on any page of your blog. This way you will dramatically increase the chances of converting more visitors into paid customers, thanks to injected scarcity.
Add a useful floating widget that also will be very visible to your visitors. This will impel them to take action immediately or else they will miss the chance to grab your products!
When the timer reaches zero, you have the option to configure the WP plug-in to automatically hide your offer (special order link or any content you want) and replace it with any content you specify (like "This offer has expired"), OR redirects the visitor to any URL you want.
Total freedom to customize you scarcity banners the way YOU want and create effective scarcity messages. The WP plug-in comes with default scarcity messages such as "BETTER HURRY" or  "THIS OFFER HAS NOW EXPIRED" – you can quickly and easily change these!
Plus, much more!
---
License: Personal Use Rights

Category: WP Plugins PLRFile Size:  3.1 MB