Introducing the groundbreaking "1 Percent Better Every Day" PLR eBook – your ultimate guide to achieving remarkable, lasting change in every aspect of your life. Say goodbye to the overwhelming pursuit of drastic transformations and say hello to the power of Kaizen.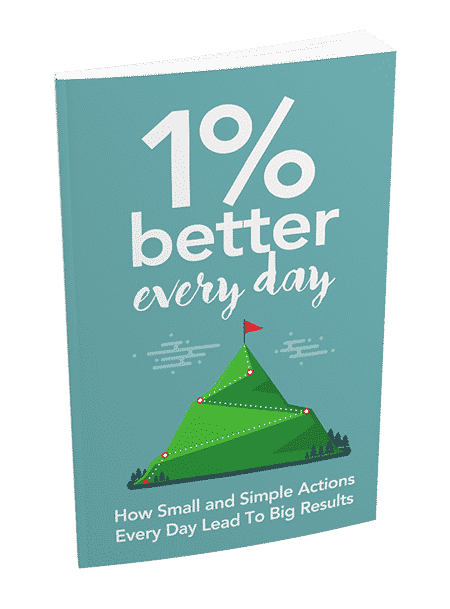 We all yearn for a better version of ourselves, be it in fitness, finances, or personal growth. But what if I told you that true improvement lies in small, consistent steps? Inspired by the Japanese philosophy of Kaizen, this transformative guide will teach you how to make incremental changes that yield massive results.
Imagine having the tools to enhance your life one percent at a time. With our carefully crafted strategies, you'll master the art of continuous improvement and unlock untapped potential within yourself. Experience exponential growth as every positive change ripples through various aspects of your life.
Whether it's sculpting your dream physique, boosting self-confidence, or amassing wealth – this comprehensive resource provides actionable techniques for success. Embrace the power of Kaizen and witness how tiny adjustments lead to extraordinary accomplishments.
Don't settle for temporary fixes or short-lived motivation. Invest in yourself today with the "1 Percent Better Every Day" PLR eBook and embark on a journey towards holistic transformation that lasts a lifetime. It's time to unleash your true potential and become the best version of yourself – one percent at a time. Order now!
---
License: Master Resale Rights

Category: Self Help PLRFile Size:  33.8 MB