It's time for a new beginning. This is also the time of year that most of us realize we ate too much during the long winter. Some of those clothes that fit last year are now too tight.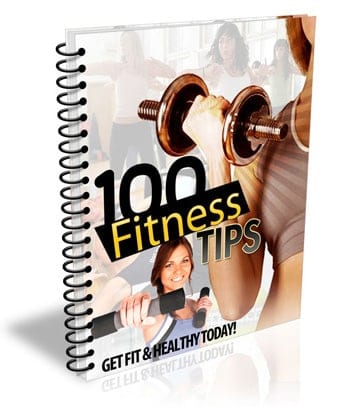 We didn't make it to the gym as much as we promised ourselves right after the New Year's celebrations. If you're ready to start wearing your summer clothes, or if you need to do some work before you head to the beach, then now is the time! And "100 Fitness Tips" will show you the way. You probably already know that you don't need to spend a lot of money, take expensive pills or tablets, or mortgage the house to pay for your gym membership. Getting fit and staying in shape is really just a matter of some common sense principles that most of us don't think about or don't even know.
Educate yourself and learn how to get in shape and stay in top form. It may seem overwhelming if you try to do everything all at once. So pick just one topic a day, and put it into practice. You'll have over three months' of solid advice when you get your copy of "100 Fitness Tips." Spring is calling! Time to take action. Start today.
---
License: Master Resale Rights

Category: Fitness PLRFile Size:  0.23 MB