Unlock the secrets of affiliate marketing with our exclusive Affiliate Marketing A-Z PLR eBook. Designed to cater to newbies and seasoned marketers alike, this comprehensive guide will take you through the entire affiliate marketing journey, from start to finish.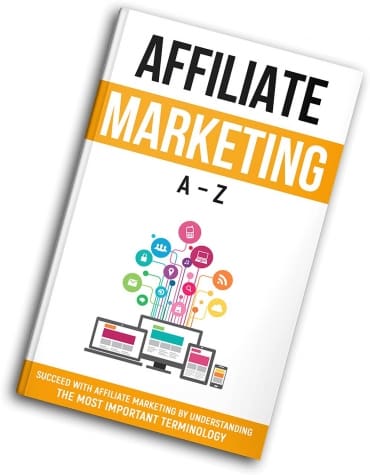 Discover the best practices and proven strategies to kickstart your affiliate marketing career. Whether you're a beginner or looking to level up your game, this eBook will provide you with invaluable insights and practical tips that guarantee results.
Learn the dos and don'ts of affiliate marketing, ensuring that you avoid common pitfalls and maximize your earning potential. With our A-Z glossary of essential affiliate marketing terms, you'll quickly become fluent in the language of this lucrative industry.
No special skills or experience? No problem! Our introductory section lays out the benefits of affiliate marketing and presents various avenues for monetization. You'll realize that anyone can become a successful affiliate marketer with the right mindset and determination.
In the second section, we delve into the fundamentals of setting up your online presence. From choosing a domain name to building a professional website, we leave no stone unturned. You'll gain a comprehensive understanding of your role as an affiliate marketer and the responsibilities involved in promoting products or services.
Don't miss out on this powerful resource that will transform your understanding of affiliate marketing. Grab our Affiliate Marketing A-Z PLR eBook today and start leveraging the limitless potential of this lucrative industry. Success is just a click away!
These are the terms explained in the report:
Ad blockers
Advertiser
Affiliate campaign
Affiliate disclosure
Affiliate link
Affiliate manager
Affiliate network
Affiliate offer
Affiliate program
Average order value (AOV)
Bonuses
Click through rates (CTR)
Conversion rate
Cookies
Cost per action (CPA)
Cost per lead (CPL)
Cost per sale (CPS)
Data feeds
Earnings per click (EPC)
Impressions
Landing page
Leads
Niche markets
Pay per click (PPC)
Return on investment (ROI)
Split Testing
Tracking links
Two tier affiliate programs
Affiliate Marketing A-Z is the ultimate resource which provides a ton of value to your readers. Your visitors will definitely want to opt in to obtain this powerful report. 
---