Are you ready to unlock the secrets of affiliate marketing and start earning unstoppable profits? Introducing the Affiliate Terminology PLR eBook, your ultimate guide to understanding the ins and outs of this million-dollar marketplace.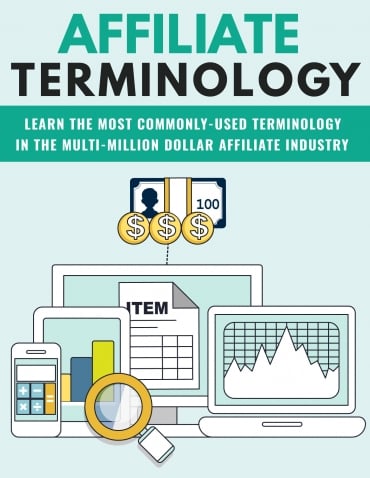 Whether you're a newbie or a seasoned marketer, this comprehensive report is your key to success. Discover the language of affiliate marketing and gain a deep understanding of the terminology that drives this industry forward. From small-scale product launches to building your own customer base, this eBook covers it all.
Imagine having the knowledge and confidence to navigate the world of affiliate marketing like a pro. With our meticulously researched content, you'll be armed with the tools you need to maximize your income and achieve passive earnings. Don't miss out on this opportunity to join thousands of successful affiliates who are already earning a full-time income from their campaigns.
Don't wait any longer – dive into the exciting world of affiliate marketing today! Order your copy of the Affiliate Terminology PLR eBook and start your journey towards unstoppable profits.
Topics covered:
Affiliate Marketing 101
Affiliate Marketing Terminology
---