Ready to unlock the secrets of successful blogging and live life on your own terms? Introducing the Blogging Traffic Mantra PLR eBook, your ultimate guide to becoming a financially independent blogger.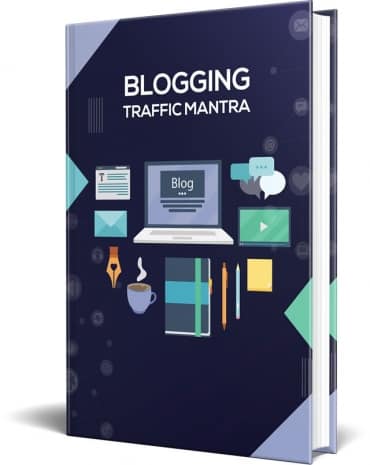 Say goodbye to trading time for income and hello to passive earnings that flow in while you sleep, travel, or enjoy quality time with loved ones.
This comprehensive eBook is packed with insider strategies and expert tips that will transform your blogging journey. No more half-hearted attempts at success – it's time to work hard and work smart for long-term benefits. Don't fall into the trap of thinking a few sporadic posts will be enough. Treat your blog like a full-time job and watch it become your main source of income.
With the Blogging Traffic Mantra PLR eBook, you'll learn how to attract massive traffic, monetize your blog effectively, and achieve financial freedom. Start reaping the rewards of a dedicated blogging career now – this is your ticket to freedom and independence. Get your hands on this invaluable resource today!
Topics covered:
Picking Your Niche
Selecting The Right Blog Platform
Efficient Ways to Customize Your Blog's Appearance
Tips To Create Killer Blog Content
Adding Video And Images To Blogs For Higher Engagement
How To Profit From Your Blog?
Building an E-Mail List
Socializing Your Blog
Important Pages to Have on Your Blog
Includes TRANSFERABLE PLR rights!
---
License: Private Label Rights

Category: E-Business PLRFile Size:  23.9 MB