Leaders know their goals and do small things every day to reach their goal.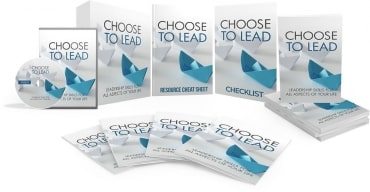 But it's not always about them, and they help others to move forward in their projects, to remove their doubts so that they can take action.
Being a leader is, above all, a state of mind. Mastering one's strengths and weaknesses to make them pillars of your daily actions and to inspire others. Accept yourself and accept all life challenges around you.
With this video course you will learn about leadership, how it can improve your life, but also, you will practice techniques and obtain abilities you need to become a better leader. 
Topics covered:
3 Leadership Skills You Need to Learn Today 
4 Ways You Can Be a Leader to Others
5 Steps to Lead the Life You've Always Wanted
5 Ways to Lead Without a Leadership Role
6 Mistakes You Make That Are Barriers to Your Leadership Skills
8 Things That Great Leaders Do 
8 Tips to Become an Inspiring Leader
10 Skills You Need to Master Your Life
How You Can Develop Your Leadership Skills 
The One Secret to Be the Leader of an Amazing Life
---
License: Master Resale Rights

Category: Self Help PLRFile Size:  235.8 MB