Already cashing in on the CPA network method and now it's your turn to become the CPA King! Introducing CPA King PLR Video, the ultimate step-by-step guide that will unlock the secrets to making money online using CPA networks.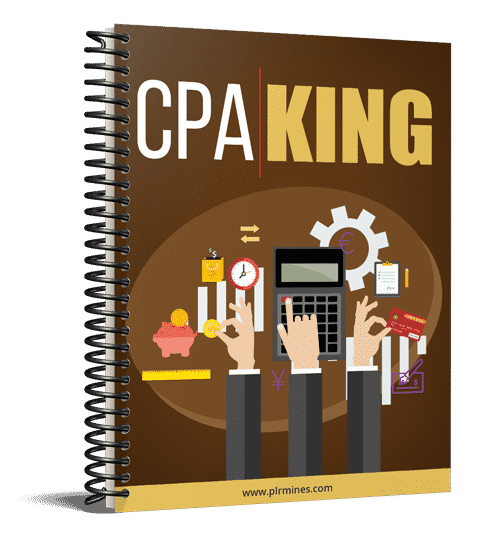 Say goodbye to traditional methods like affiliate marketing and pay per click marketing. With CPA King, you'll tap into a powerful and lucrative income stream by simply sending leads to advertisers. You don't have to worry about convincing people to make purchases – all they need to do is provide some information or complete a quick survey.
This comprehensive PLR video package is your ticket to financial freedom. You'll learn proven strategies, industry secrets, and insider tips from the experts who have already achieved online success. Whether you're a seasoned marketer or just starting out, this game-changing resource will equip you with the knowledge and tools needed to dominate the CPA network world.
Be prepared for an influx of passive income as you sit back and watch your bank account grow. Don't miss out on this opportunity to claim your piece of the internet pie. Join the ranks of successful online entrepreneurs with CPA King PLR Video by your side. Get started today and unleash your full earning potential!
---
License: Private Label Rights

Category: E-Business PLRFile Size:  4.40 MB