Discover the power of decisive action with "Decide To Decide" – the ultimate guide to mastering the art of making confident and effective decisions. Say goodbye to indecisiveness and hello to a life of success and fulfillment.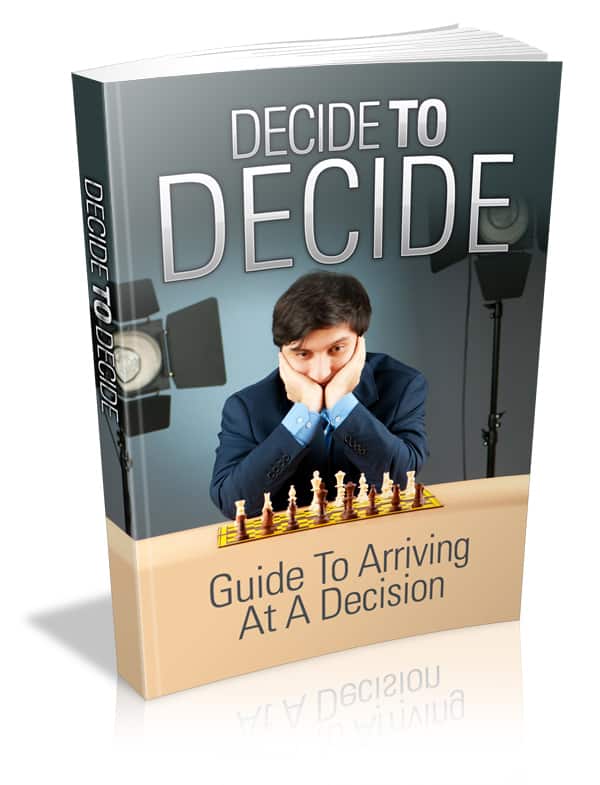 Inside this PLR eBook, you'll uncover the secrets of successful individuals who effortlessly navigate through life by making quick, informed decisions. No more second-guessing or wasting precious time – learn how to trust your instincts and take charge of your destiny.
Whether you're an entrepreneur seeking business growth or someone looking to enhance personal relationships, "Decide To Decide" equips you with practical strategies to overcome indecision and unlock your full potential. With actionable tips and real-life examples, this eBook will empower you to make prudent choices that set you on the path to greatness.
Don't let indecisiveness hold you back any longer. Take control of your life and seize every opportunity that comes your way. Get your hands on "Decide To Decide" today and start transforming your decision-making skills for a brighter future.
---
Product Price: $4.95
Product Type: eBooksLicense: Master Resale Rights

Category: Self Help PLRFile Size:  1.80 MB