Discover the powerful secrets to save your marriage and prevent a devastating divorce with our transformative guide, "Divorce Prevention Rescue Mission." If you're longing to improve your relationship and bring back the love, this is the ultimate resource for you.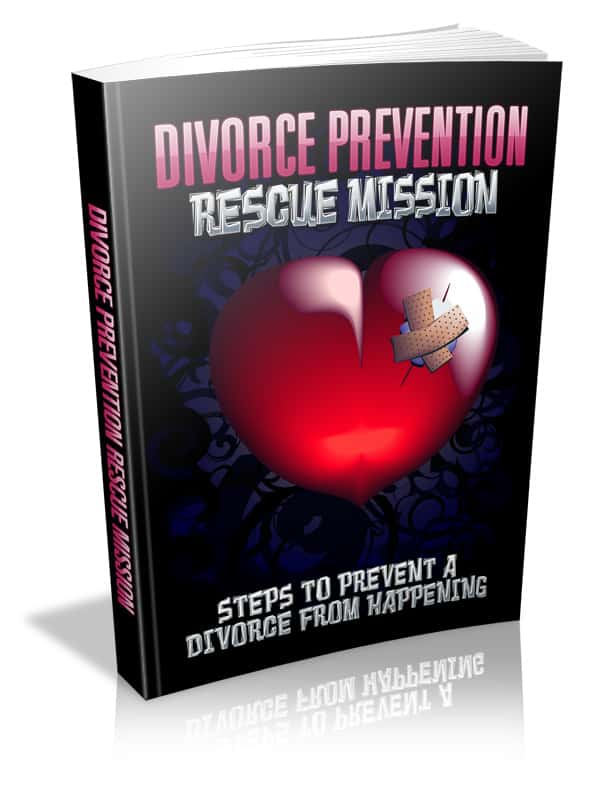 Inside this game-changing eBook, you'll uncover proven steps and strategies to reignite the spark in your relationship. No more feeling lost or clueless about how to navigate through challenging times. We'll equip you with the knowledge and tools needed to strengthen your connection and create a lasting bond.
You'll learn the crucial do's and don'ts that can make or break a marriage. Discover how to effectively communicate, avoid common pitfalls, and understand the differences between sexes. Friendship will no longer be a mystery as we unveil its true essence in building a successful relationship.
Don't let misunderstandings and conflicts tear you apart. With "Divorce Prevention Rescue Mission," you'll gain clarity on the rules of a healthy partnership and master the art of watching what you say. Say goodbye to relationship struggles as you unlock hidden solutions that have been proven to work.
So, if you're ready to embark on a journey towards a stronger, more loving relationship, grab your copy of "Divorce Prevention Rescue Mission" today! Your happily ever after starts now.
---