Escape the doom and reclaim your mental peace with our groundbreaking eBook, "Doom Scrolling: Breaking Free from the Cycle." In today's information overload, it's easy to get trapped in a spiral of negativity and anxiety, but it doesn't have to be that way.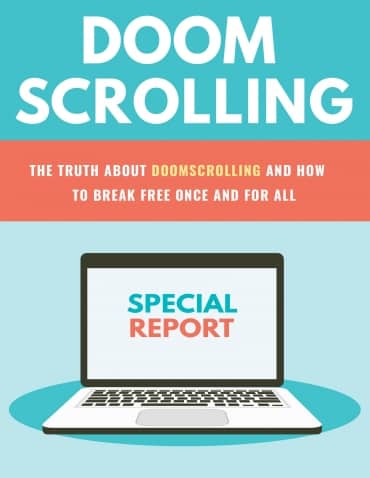 Discover the insidious practice of doomscrolling and how it silently deteriorates your mental health. Uncover the secrets to breaking free from this harmful habit and embrace a more fulfilling life. Our comprehensive guide offers practical strategies and actionable steps to replace the negativity with positive habits that will uplift your mood and improve your overall well-being.
Don't let the constant barrage of bad news control your emotions any longer. Take charge of your mental health today with our eye-opening eBook, and start living a happier, more fulfilling life.
Topics covered:
The Truth About Doomscrolling 
How Doomscrolling Impacts Our Lives
How to Break the Habit
And much more!
Includes non-transferable PLR rights!
---
License: Private Label Rights

Category: Self Help PLRFile Size:  6.0 MB