Save $100's On Banner Design Fees and Create Amazing Banners Yourself Any Time You Want, In Minutes!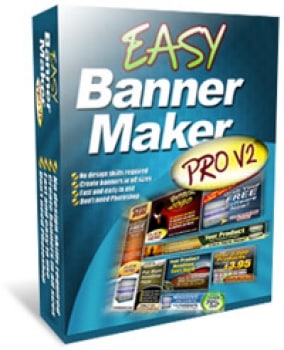 Need website banners for your site? Looking for a way to save money on design fees? Need more promo materials (banners in all sizes) to give to your affiliates? What if you could simply design these banners yourself, in minutes, any time you needed to? Well look no further, because I have the perfect solution right here for you.
First, you get the "master" templates in all of the most popular banner sizes. You get 8 of these master templates, in 8 sizes (in pixels): 120×600, 250×250, 200×200, 468×60, 120×240, 180×150, 125×125, 234×60.
These master templates come pre-installed with background patterns, and background "shapes". These patterns and shapes basically add some flair to the banners, and make them more exciting then just plain solid color banners.
You can customize all of these "elements" in pretty much any way you want. Change the text to your own exact text, change the fonts and sizes of the text, change the colors, resize, rotate, distort and pretty much do anything else to all of these.
---