Discover the untapped potential of LinkedIn and take your business to new heights with the "Getting LinkedIn PLR eBook." Are you tired of struggling to make your business as successful as you envisioned? It's time to explore unique ways to boost your income.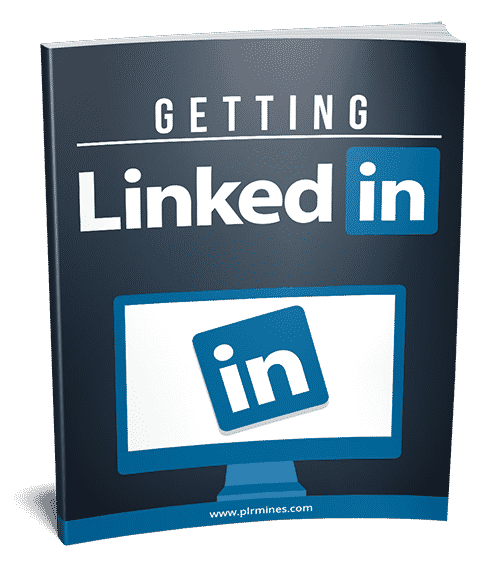 LinkedIn is not just another social platform filled with viral games and hashtags. It's a professional network that focuses on career advancement and networking power. If you've heard about LinkedIn but haven't fully explored its potential, you're missing out on incredible opportunities.
Don't worry if you felt overwhelmed or hesitant to invest time in yet another social network. We understand that your time is valuable, which is why we've created this comprehensive guide to help you navigate LinkedIn effectively.
With our easy-to-follow strategies and tips, you'll learn how to leverage LinkedIn's features and connect with professionals in your field. Uncover the secrets of expanding your network, building valuable relationships, and generating high-quality leads for your business.
No more wasting time on low-return social media platforms. With the "Getting LinkedIn PLR eBook," you'll have the tools to maximize your presence on LinkedIn without sacrificing precious hours from your busy schedule.
Take charge of your professional growth and harness the full potential of LinkedIn today. Get your hands on this invaluable resource and start transforming your business into a thriving success story.
---
Product Price: $4.95
Product Type: eBooksLicense: Private Label Rights

Category: E-Business PLRFile Size:  3.40 MB