Giveaway Marketing Unleashed! The Essential Guide to Running Your Own Successful Giveaway Event.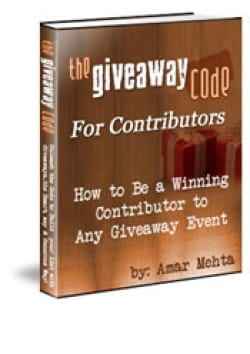 In This Manual, Discover:
How Giveaways really, really work in helping you build your mailing list in the shortest time possible!
What you need to have and know before taking a dip into the Giveaway fiestas,
How to identify any Giveaways that are worth joining – NOT all events are created equal so the quality really differs just as much!
The HOT spots and BEST places to look for and participate in Giveaways to build your mailing list at warp speed!
How to maximize your cash points from every list-building Giveaway that you join!
Even more tips to increase your benefits and profits from these marvelous events hosted by top marketers!
And so much more!
---