Tired of feeling overwhelmed and stressed by your cluttered schedule? Say goodbye to unproductive days and hello to efficient time management with our Internet Business Time Management PLR eBook.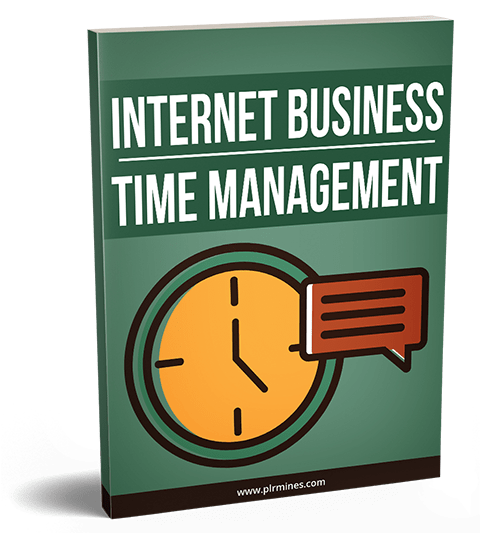 Discover proven strategies to tackle procrastination, streamline your schedule, and get more done in less time. Take control of your life, achieve your goals, and experience a newfound sense of peace and productivity. Don't let chaos rule your days any longer – transform your life today with our comprehensive guide.
Believe it or not, life doesn't have to be this way!
Even when you've got a lot on your plate, there are methods that you can use to streamline the way you live.
Time management is not a myth or a marketing ploy; it's a legitimate technique that you can use to vastly reduce stress in your life!
Much of the stress we face in life comes from things piling up until they're completely out of control.
You can put a stop to the endless circle of procrastination by learning how to properly manage your time!
When you have the skills necessary to compartmentalize your daily schedule and become task-oriented you can reduce your stress levels tenfold!
Stop killing yourself with schedules you can't handle and stress you don't need. Learn how to manage your time!
---
License: Private Label Rights

Category: E-Business PLRFile Size:  4.0 MB