Introducing the Lapband Surgery PLR eBook, your ultimate solution to achieving sustainable weight loss without the struggles of crash diets or fad weight loss techniques. Are you tired of feeling overweight and constantly fatigued? It's time to take control of your health and transform your life with the lap band surgery method.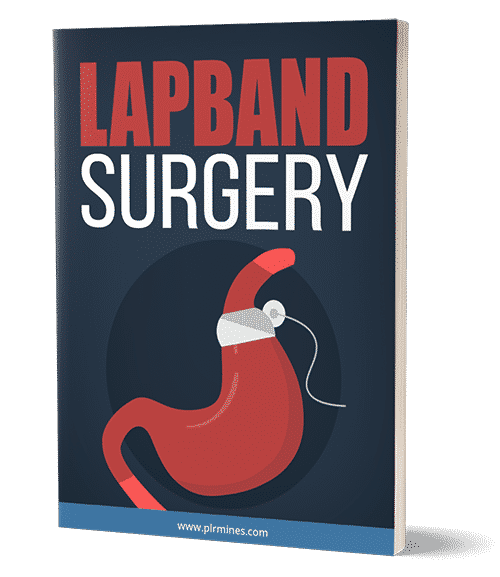 This comprehensive eBook is jam-packed with expert insights, practical tips, and step-by-step guidance on how lap band surgery can help you shed those extra pounds and reclaim your vitality. Say goodbye to yo-yo dieting and hello to a healthier, happier you!
With our carefully crafted content, you'll uncover the secrets behind this proven weight loss technique that has helped countless individuals achieve their desired results. Whether you're a health enthusiast, a fitness professional, or someone looking for a reliable weight loss solution, this PLR eBook is your go-to resource.
Don't let frustration hold you back any longer. Take charge of your well-being today with the Lapband Surgery PLR eBook and embark on a transformative journey towards a slimmer, healthier future.
There is a way to get past all of the hype.
You absolutely can lose weight without doing any more of the "weekend diets", fasting, starvation diets, etc.
It's through a new surgical technology that can be done in an afternoon called the Lapband.
You're probably well aware of this product or you probably wouldn't be reading this right now.
You may even be ready to give Lapband weight loss a serious look right now and are just investigating.
The Lapband Surgery eBook will give you everything that you need to make an informed decision.
We'll go over the history of weight loss so you can see why fads don't work.
You'll also learn how to find a reputable surgeon that you can trust to perform your procedure.
You'll learn about the healings times and how much weight you can expect to lose and how fast.
---
License: Private Label Rights

Category: Health PLRFile Size:  2.8 MB