Unlock the secrets to living a longer, healthier, and happier life with our groundbreaking eBook, "Become A Super-Ager." Backed by scientific research, this comprehensive guide reveals the proven strategies and techniques that can help you defy the limits of aging.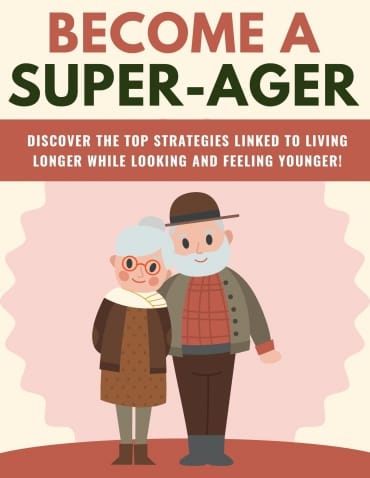 Discover how to take control of your well-being by making simple lifestyle changes. From nutrition and exercise to stress management and sleep optimization, we provide you with actionable steps to enhance your vitality and increase your life expectancy.
With our easy-to-read format, you'll quickly grasp the science behind each strategy and gain valuable insights on how to implement them into your daily routine. Whether you're looking to prevent age-related diseases or simply want to optimize your overall health, this eBook is your roadmap to becoming a super-ager.
Don't settle for an average lifespan when you have the power to unlock your full potential. Start living better today with "Become A Super-Ager," your ultimate guide to defying age with science-backed techniques.
Topics covered:
See a Doctor Regularly
Spend More Time Outside
Sleep More
Spend Time with Friends
You Are What You Eat
Exercise your Body & Brain
Drink More Water
---
License: Private Label Rights

Category: Health PLRFile Size:  2.9 MB