Attention all aspiring online entrepreneurs! Are you tired of struggling to make money online? Look no further, because List Building School PLR eBook is here to help you unlock the secrets to building a profitable email list that will generate a healthy 6 figure income!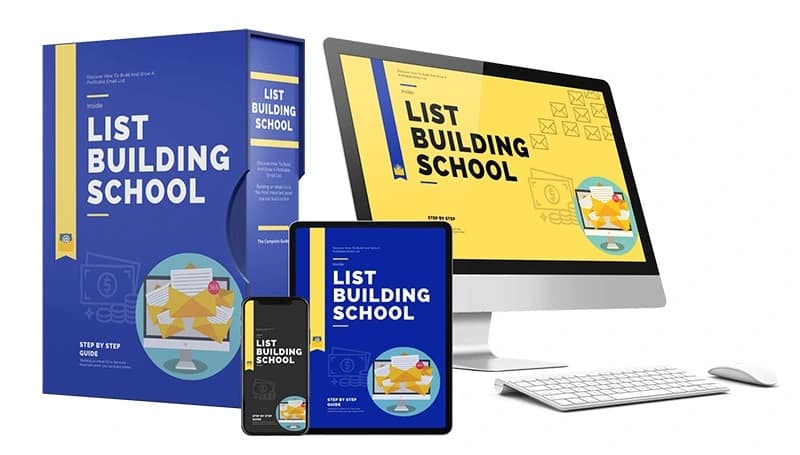 Imagine having the power to create an email list that actually makes you money, even if you have no prior experience or expertise. With our step-by-step method, you will learn exactly how to build and grow a profitable email list, allowing you to create multiple streams of passive income.
Say goodbye to the days of hustling non-stop for every dollar. Our proven strategies will teach you how to set up your email list for success, ensuring that it works tirelessly for you 24/7, 365 days a year. No more trading time for money – it's time for your list to do the work and bring in profits effortlessly.
But that's not all! Our comprehensive eBook covers everything from beginner-friendly techniques to advanced strategies, leaving no stone unturned. Take control of your financial future and join the ranks of successful online entrepreneurs who have mastered the art of list building.
Don't miss out on this incredible opportunity! Start your journey towards financial freedom today with List Building School PLR eBook. Your dream lifestyle awaits!
You will discover:
– Why building an email list is the best thing you can do online.
– Exactly what the process is of building a profitable list.
– How knowing your audience supercharges any list-building efforts.
– What tools you must have to build a list.
– How to drive targeted visitors to your landing page so you can build a list FAST.
– What you need to do once people join your list, if you don't do this your list is as good as dead.
– Exactly how to turn your list of email addresses into money in the bank (the right way)
– How to make long-term profits when you do this one thing!
– How this one asset can bring you 6 to 7 figures by itself!
– And Much Much More!
Within this package you will find the following modules:
Module 1 – Premium Quality Guide
Module 2 – Checklist
Module 3 – Mindmap
Module 4 – Resources
Module 5 – Ready Made Sales Page
Module 6 – Lead Magnet & Optin Page
Module 7 – High-Quality Professional Graphics
Module 8 – Articles
Module 9 – Email Swipes
Module 10 – Social Media Pack
---