Unlock the secret to your dream body with the Mega Fitness Bundle eBook – the ultimate powerhouse for health and fitness enthusiasts!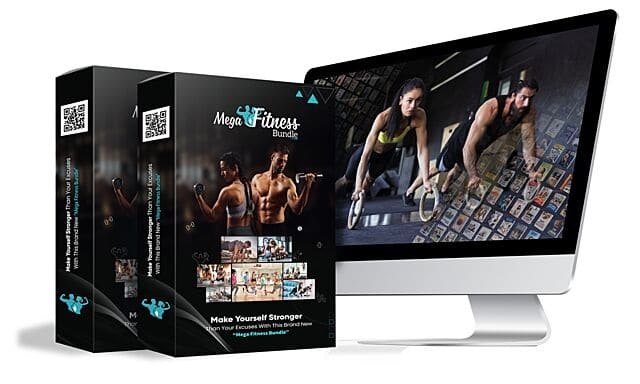 Packed with a treasure trove of 150 eBooks and 5000 articles, this bundle is your one-stop destination for everything related to strength training, Zumba, aerobics, and more.
Discover the most effective exercises targeting specific body parts, accompanied by invaluable tips and tricks to maintain your hard-earned weight loss. With comprehensive diet information included, you'll have all the tools you need to achieve long-lasting results.
Don't miss out on this incredible opportunity to revolutionize your fitness journey. Grab your Mega Fitness Bundle eBook today and take control of your health like never before!
Topics covered:
Strength training
Cardio
Aerobics related knowledge
Exercising tips
Workout tips on particular body parts
About the external supplements
Stretching
Diet and Nutrition
And much more!
---