Attention all entrepreneurs and marketers! Have you ever thought about tapping into the massive potential of selling your products or services to people on their mobile phones? It's a game-changer, and Mobile Phone Profits is here to show you how to make it happen effortlessly.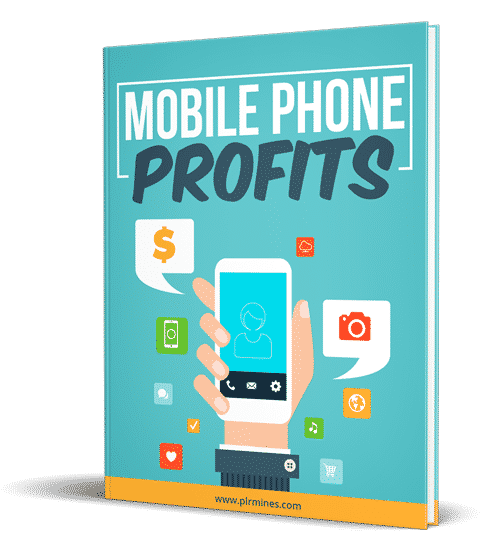 No more worrying about complex technology or exorbitant advertising fees. This powerful system will guide you step-by-step, revealing the secrets to creating a lucrative income by reaching out to the millions of mobile users out there.
But wait, I know what you're thinking. Is this going to cost me a fortune? Will it be too difficult to implement? Fear not! Mobile Phone Profits has got you covered. We provide affordable solutions and break down the process into easy-to-follow strategies that anyone can master.
Get ready for a revelation as you uncover the truth about the 3G network and why business users are your hot prospects. With Mobile Phone Profits, you'll gain invaluable insights and insider knowledge that will give you a competitive edge in the mobile marketing world.
Don't miss out on this incredible opportunity. Join us today and unlock the door to unlimited profits with Mobile Phone Profits!
Here's what you'll learn:
Learn What 5G Is And How You Can Exploit It's High Speed For Cold, Hard Cash!
What You May Not Have Known About People Using Their Cell Phones, Especially Business Users!
Discover The Hottest Application That Can Be Leveraged For Massive Advertising Profits!
Learn About Internet Services That Interface With Mobile Devices, Opening Up A Whole New Advertising Medium That's Free!
The Truth About Applications or Apps And How You Can Use Them To Make Some Serious Money!
The Secrets Of Creating Apps And Selling Them To Tens Of Thousands Of Cell Phone Users!
Why You Can Do All Of This Without Being A Super Technological Person And Do It On A Budget!
---