Discover the secrets to mastering foreign languages effortlessly with "On Learning Foreign Languages PLR eBook"! Traveling is an incredible adventure, but language barriers can often hinder the experience. Fortunately, we have the solution to make your trips more enjoyable, safer, and stress-free.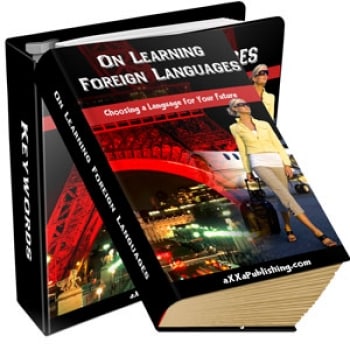 This comprehensive guide is your ultimate resource for foreign language mastery. Whether you're planning a trip or simply eager to expand your linguistic skills, this eBook has got you covered. Uncover the secrets of successful language learning and start speaking like a local in no time.
Inside this treasure trove of knowledge, you'll find expert tips and techniques for language acquisition. From Spanish to French and beyond, we provide valuable insights on choosing the right learning guides and having fun while studying. Say goodbye to tedious research and say hello to an immersive language learning journey!
Our eBook is meticulously crafted to ensure it covers every aspect of foreign language training. We leave no stone unturned! With our guide in hand, you'll become fluent faster than ever before.
Don't miss out on this opportunity to become a linguistic superstar. Grab your copy of "On Learning Foreign Languages PLR eBook" today and unlock a world of endless possibilities!
---
Product Price: $4.95
Product Type: eBooksLicense: Private Label Rights

Category: Education PLRFile Size:  14.00 MB