Discover the key to a peaceful and fulfilling life with our groundbreaking eBook: "Pacify Your Fury." If you've ever struggled with anger or holding onto negativity, this is the ultimate guide to finding inner peace and transforming your life.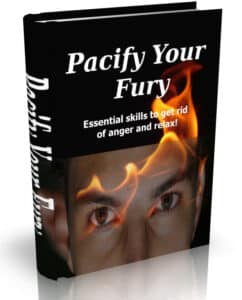 In "Pacify Your Fury," you'll unlock the secrets of understanding anger, learning how to let go of negative emotions, and effectively managing your anger. Our comprehensive techniques will empower you to prevent anger from controlling your life, allowing you to embrace a new lifestyle filled with positivity and tranquility.
Whether you've been wronged or simply want to improve your emotional well-being, this eBook will provide you with invaluable tools and strategies for overcoming rage and embracing forgiveness. Don't let anger dictate your happiness any longer – take control of your emotions and experience the liberation that comes from letting go.
Are you ready to embark on a journey towards inner peace? Get your hands on "Pacify Your Fury" today and start living a life free from the shackles of anger. Your path to a better, more fulfilling future begins now!
---