Unlock the extraordinary power of visualization and manifest the life you've always dreamed of with our groundbreaking product – "Power Of Visualization PLR eBook".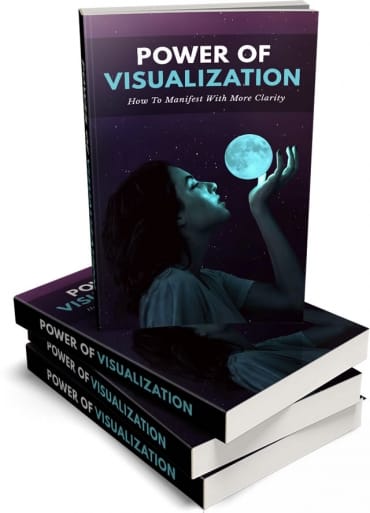 Are you tired of feeling stuck and unfulfilled? Do you yearn for happiness, success, and accomplishment? Look no further! This comprehensive guide is your key to unlocking the full potential of your imagination and designing your future.
With "Visualization", you'll discover proven techniques backed by extensive research that will enable you to overcome obstacles and turn your dreams into reality. Say goodbye to self-doubt and hello to a life filled with abundance!
This blueprint is packed with valuable insights, practical exercises, and expert guidance on how to harness the immense power of your mind. Whether you want to enhance your personal life, achieve professional milestones, or cultivate a positive mindset, this eBook has it all.
Don't settle for mediocrity when you can tap into the limitless power within you. Grab our "Power Of Visualization PLR eBook" now and embark on a transformative journey towards success, happiness, and fulfillment. Your dreams are just a visualization away!
Topics covered:
7 habits that will supercharge your visualization practice.
The little known secret about your mind and how you can use it to your advantage.
The ridiculous myths and misconceptions about visualization that prevent people from taking advantage of it.
The core difference between visualization and meditation plus how you can use both to your advantage.
3 scientifically proven studies that confirm that visualization really works.
4 facts on how visualization affects your brain that most people don't know.
The one thing that is preventing you from using visualization successfully.
How to use the 'Reticular Activating System' of your brain to literally see the opportunities that are hiding in plain sight around you.
7 benefits of visualization and how to take advantage of them.
How to use visualization to manage stress and anxiety.
The secret to mastering new and complex skills that you've always yearned for.
Struggling to generate creative ideas? Use the super easy techniques mentioned in chapter 4.
How low self-esteem prevents you from achieving your most ambitious goals.
Are you making these 8 mistakes that block the power of visualization?
The number one enemy of visualization success.
11 powerful visualization techniques that you can start using today to transform your life.
Includes ready sales materials!
---
License: Master Resale Rights

Category: Self Help PLRFile Size:  91.9 MB